Dapto High School, NSW
Red Room Education , 2016
The School
Dapto High School is a co-educational comprehensive high school. The school enjoys a secluded setting, protected from the local urban development by the south coast rail line and picturesque Mullet Creek.
The Project
Click here to read poems by Dapto High School students.
You flow
like visible light
into striped pyjamas and pointe shoes,
and bloodshot mysteries
echo the war
between midnight and Hemingway.
~ 'Stronghold' by Tiegan, Year 9
On Friday, 5 August, visual artist and arts educator Lilly Blue lead Year 7 & 8 students at Dapto High School in exploring the wonders of their special objects. After a poetry reading in the assembly hall, Lilly guided fifty students in writing heart-felt poems based on their dearest belongings. Students dived into unique activities inspired by our latest Poetry Object learning resource, which is available here.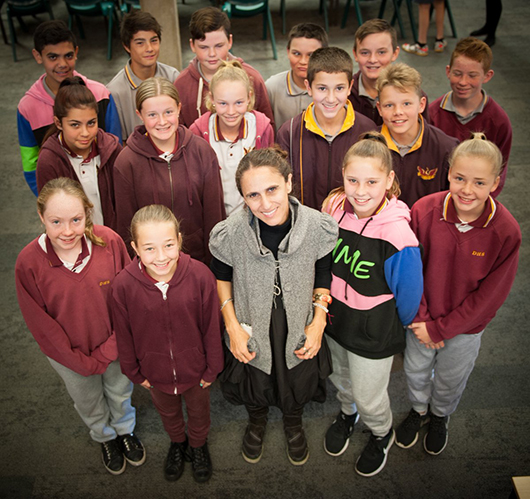 Photo credit: darcymoore.net
The Poet
Lilly Blue is a visual artist and educator with a background in physical performance, installation and community arts. She has worked Internationally delivering arts residencies, professional development programs, creative commissions and& exhibitions, as well as designing arts programming for young audiences driven by a rigorous studio practice. Together with dancer Joanna Pollitt she is the Creative Director of BIG Kids Magazine.
Related: