Northern Beaches Christian School, NSW
Red Room Education , 2017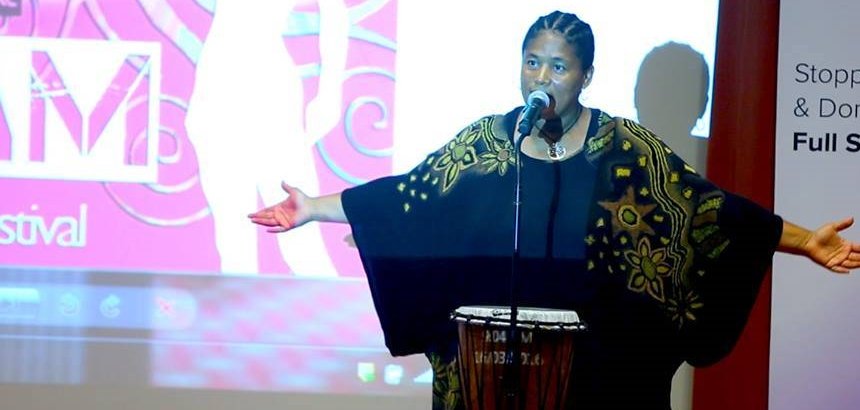 The School
NBCS is a vibrant, independent, co-educational school in Terrey Hills (Sydney), offering a dynamic, student-centred education from Kindergarten to Year 12. Our approach is a dual focus on learning and opportunity. We have been very intentional in fostering a culture of self-directed, student-led learning – growing students to be high-capacity leaders and creative thinkers. Strong, positive relationships are the cornerstone to learning at NBCS, with authentic community and true collaboration being the foundation on which learning is built.
The Project
Poet and Percussionist, Gabrielle Journey Jones will lead a poetry workshop with years 5/6 students at Northern Beaches Christian School on August 29. In the workshops, the students will participate in poetic performances by Gabrielle and explore the power of their voices, contributing to a group poem with 193 of their classmates.
This workshop will form part of the school's Writers Festival which aims to encourage students to feel empowered, knowing that their voice can make a difference.
The Poet
Gabrielle Journey Jones is a poet, percussionist and event producer born on sovereign Gadigal Land, Sydney, Australia. She is from Maori and African American bloodlines and now lives on the Far South Coast NSW Yuin Country. Gabrielle has shared her poetry at local, national and international events for over 20 years. Her first collection of poetry Spoken Medicine (2017) was published by Ginninderra Press.
Gabrielle is inspired by creative communities which celebrate diversity, activism and inclusion. She encourages everyone to speak their own medicine by sharing their stories in whatever ways feel healing, authentic and most useful. In 2018, Gabrielle established Poetic Percussion, a small business delivering poetry and drumming workshops and performances in schools and the community.
Gabrielle has worked collaboratively with the following creative groups and organisations over recent years: ACON, Aussie Writers Flash Fiction Fun Festival, Bega Valley Public School, Black Wallaby Indigenous Writers, Bonnie's Support Services, Bucket Lounge, Burning Seed, Caravan Slam, Children's Book Club Australia Illawarra-South Coast, Circus Monoxide, Circus WOW, Cygnet Folk Festival, Enough Said Poetry Slam, Ginninderra Press, Girls Rock! Canberra, Illawarra Folk Festival, Issa Vibe, Kangaroo Valley Show, Kind Art Ed, Liverpool Women's Services, Liverpool Sexual Assault Service, Lou's Place, Merrigong, Old Bega Hospital, Reclaim The Night, Red Room Poetry, Refugee Action Collective Illawarra, Shakespeare By Night, She'll Be Right, SheQu, South Coast Writers Centre, Spark Youth Theatre, Spoken Vibes, StayFly Sydney, Sydney Fringe Festival, Tamar Valley Folk Festival, Tasmanian Poetry Festival, That Poetry Thing, Thirroul Community Library, Thirroul Public School, Tripple Treat, University of New South Wales, Unspoken Words Storytelling, Womoon Tide Feminist Writers, Women's Resource Centre Bega, Word in Hand, Word Travels / Storyfest, Words Flow, Writers of the Far South Coast, Yoke Magazine.
To find out more, visit her website: www.poeticpercussion.com.au