Arthur Phillip High School, NSW
Sculptures by the Sea, Bondi, 2017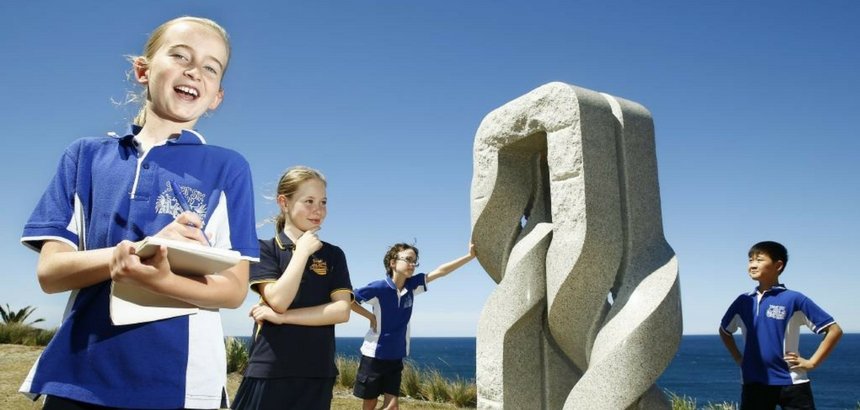 The School
Arthur Phillip High School (APHS) is a coeducational public high school in Parramatta, New South Wales, Australia. The school was established in 1960 in its own right, in buildings which had been used continuously as a school since 1875, and is named for Arthur Phillip, the first governor of the state of New South Wales and the founder of the city of Sydney.
The Project
Red Room Poetry returns to Sculpture by the Sea, the annual outdoor art show. Sydney poet Toby Fitch led workshops for year 7-9 students from Arthur Phillip High School, encouraging them to explore and engage with the sculptures at Marks Park to create and perform their own poetry.
Kids given poetic licence at Sculpture by the Sea - Wentworth Courier
The Poet
Toby Fitch is poetry editor of Overland, a sessional academic in creative writing at the University of Sydney, and organiser of the poetry night at Sappho Books in Glebe, Sydney. His books include Rawshock, which won the Grace Leven Prize for Poetry 2012; The Bloomin' Notions of Other & Beau; Where Only the Sky had Hung Before; and, forthcoming with Giramondo in 2021, Sydney Spleen.
Related