Tabulum Public School, NSW
NAIDOC Week, 2017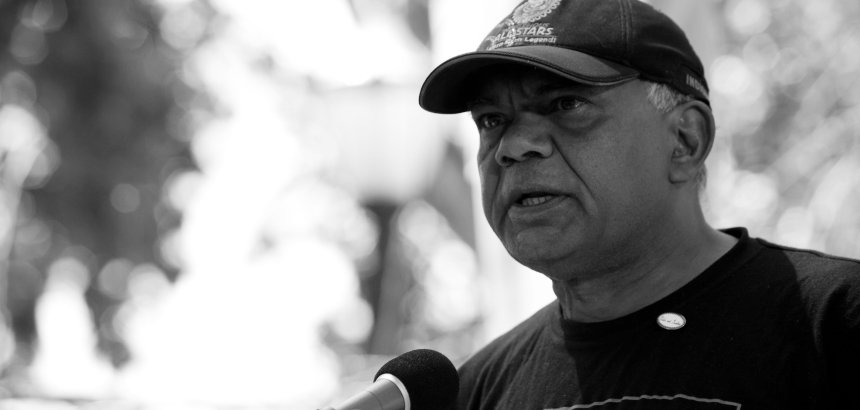 The School
Tabulam Public School has an active partnership with the local community with strong focus on student achievement. Our professional and highly skilled staff are committed to nurturing the best possible outcomes for all students.
The Project
During NAIDOC Week Murri poet Lionel Fogarty led an introductory poetic performance at Balund-a Diversionary Centre & at the local Tabulam Primary & Bonalbo Central Schools.
On 29 June, Lionel visited Tabulum Primary School to run two workshops that included a poetry performance with 1-2 writing activities for students that allowed the students to create poetry that celebrates Aboriginal culture and identity.
Session 1: Kindergarten – Year 2
Session 2: Years 3-6
The Poet
Lionel G. Fogarty is a Yugambeh man and was born on Wakka Wakka land in South Western Queensland near Murgon on a 'punishment reserve' outside Cherbourg. Throughout the 1970s, he worked as an activist for Aboriginal Land Rights and protesting Aboriginal deaths in custody. He has published numerous collections of poetry, including the award-winning Connection Requital, Mogwie-Idan: Stories of the land, and Eelahroo (Long Ago) Nyah (Looking) Mobo-Mobo (Future).