Tennant Creek Writers' Camp
The Disappearing, 2014
The School
Students from Borroloola, Elliott and Tennant Creek High School have collaborated as part of the annual Tennant Creek Writers' Camp 2014.
The Borroloola Community Education Centre (CEC) contains a preschool, primary school and secondary school. The CEC enjoys an average attendance of 100 students, but has far more listed on its rolls.
Elliott School is located in the community of Elliott approximately 250km north of Tennant Creek or 850km south of Darwin. The population of Elliott is approximately 500. The traditional owners of the area are the Jingili people. Elliott School is part of the Barkly Group School and offers education to students from preschool through to middle years.
Tennant Creek High School is a Northern Territory government school catering for students from Years 7 to 12. The population of the school is about 200 students of whom approximately half are Indigenous.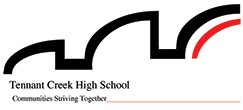 The Project
Thanks to the generous support of the Tim Fairfax Family Foundation, The Red Room Company teamed up with the Australian Literacy and Numeracy Foundation for the annual Tennant Creek Writers' Camp. Now in its second year, the camp involved collaboration with the very remote schools of Borroloola and Tennant Creek as well as Papulu Apparr-Kari Language Centre and Barkly Regional Arts. From the 20th - 24th October, over 100 students participated in the camp with workshops led by poets Lionel Fogarty, Rosemary Plummer, Maureen O'Keefe, Luka Lesson and Dr. Philip Hall.
Read the students' poems here!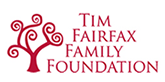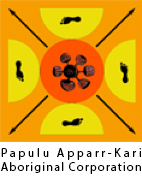 The Poet
Lionel G. Fogarty is a Yugambeh man and was born on Wakka Wakka land in South Western Queensland near Murgon on a 'punishment reserve' outside Cherbourg. Throughout the 1970s, he worked as an activist for Aboriginal Land Rights and protesting Aboriginal deaths in custody. He has published numerous collections of poetry, including the award-winning Connection Requital, Mogwie-Idan: Stories of the land, and Eelahroo (Long Ago) Nyah (Looking) Mobo-Mobo (Future).