Waikowhai Intermediate School
Poetry Object, 2018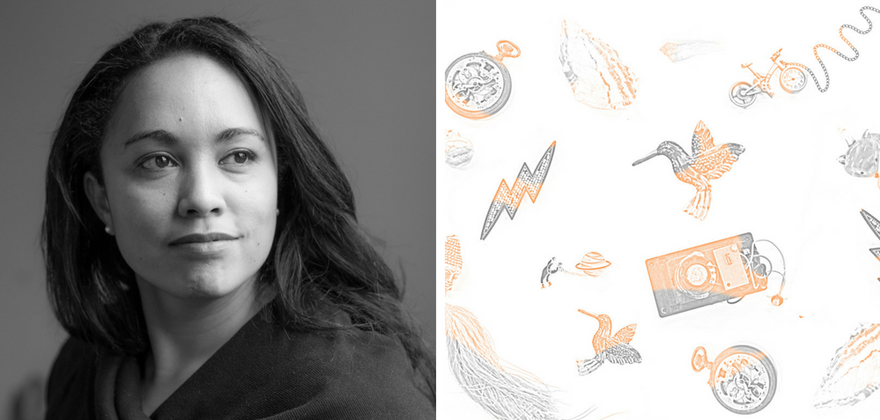 The School
Waikowhai Intermediate School is a coeducational intermediate (Years 7 to 8) school located at 650 Richardson Road, Mount Roskill, Auckland City, New Zealand. It serves the areas of Mount Roskill, Waikowhai, Lynfield and Blockhouse Bay.
The Project
To celebrate NZ National Poetry Day, Red Room Poetry are running special Poetry Object workshops at Waikowhai Intermediate School with Courtney Sina Meredith.
Courtney will work with students to create and publish poems inspired by special objects. The poems from this workshop will be entered into the Poetry Object competition and published on the Red Room website.
The Poet
Courtney Sina Meredith is a writer and a performer based in Auckland. She describes her work as an 'ongoing discussion of contemporary urban life with an underlying Pacific politique.' She launched her first book of poetry, Brown Girls in Bright Red Lipstick (Beatnik), at the 2012 Frankfurt Book Fair, and has since published a short story collection, Tail of the Taniwha (2016) to critical acclaim. Her play Rushing Dolls (2010) won a number of awards and was published by Playmarket in 2012. She has been selected for a number of international writers' residencies including the prestigious Fall Residency at the University of Iowa, the Island Institute Residency in Sitka, Alaska, and the Bleibtreu Berlin Writers' Residency in Charlottenburg, Berlin. Her poetry and prose have been translated into Italian, German, Dutch, French, Spanish and Bahasa Indonesia.
Image credit: Thomas Langdon
Related