Western Sydney University
Red Room Education , 2018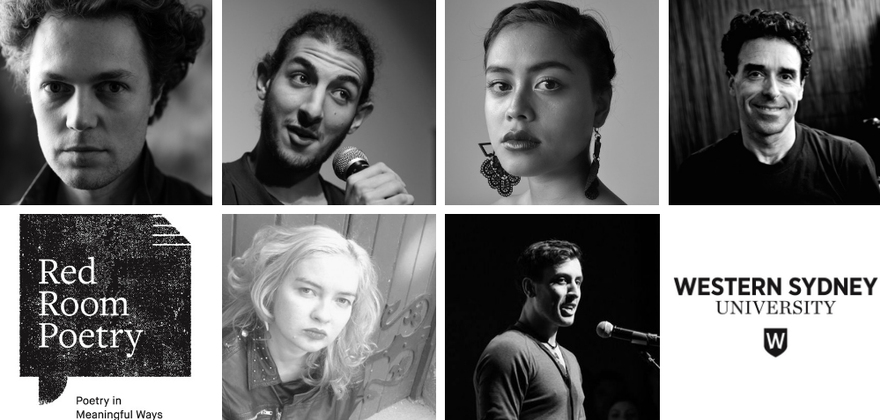 The School
Western Sydney University, formerly the University of Western Sydney, is an Australian multi-campus university in the Greater Western region of Sydney. It is a provider of undergraduate, postgraduate and higher research degrees with campuses in Bankstown, Blacktown, Campbelltown, Hawkesbury, Parramatta, and Penrith. It is currently ranked in the top 400 in the world in the 2014 QS World University Rankings and 19th in Australia in 2015.
The Project
Each year, talented young writers hone their skills in the company of like-minded peers at Young Writers' Day (YWD). Year 10 and 11 students from Greater Western Sydney schools gather to hear a keynote address from a prominent author, with the opportunity for Q&A. They then take part in two workshops each, with a wide choice of topics across different genres and aspects of writing. All the workshops are run by published authors, including many award-winners.
Date: Wednesday 26 September
Time: Morning workshops 10:20 - 12:05
Afternoon workshops 12:40 - 2:25
Venue: WSU Campbelltown Campus
Workshops from:
Anna Westbrook
Eunice Andrada
Richard James Allen
Toby Fitch
Elliot York Cameron
Pola Fanous
Participating Schools:
Ambarvale High School
Bossley Park High School
Camden High School
Campbelltown Performing Arts High School
Canley Vale High School
Caroline Chisholm College
Casula High School
Cecil Hills High School
De La Salle Revesby
Holsworthy High School
Hurlstone Agricultural High School
John Therry Catholic High School
Leumeah High School
Macarthur Anglican School
Macquarie Fields High School
Magdalene Catholic
Moss Vale High School
Mount Annan High School
Mount Carmel Catholic College
Penrith Anglican College
Richard Johnson Anglican School
Rouse Hill Anglican College
St Gregory's College
St Paul's Grammar School
Unity Grammar
The Poet
Richard James Allen is an Australian poet. He was born in Kempsey, New South Wales, on the unceded lands of the Dunghutti Aboriginal People. His writing has appeared widely in journals, anthologies, and online over many years. His latest volume of poetry, The short story of you and I, was published by UWA Publishing in February 2019. A suite of recent poems, Minimum Correct Dosage, commissioned by Red Room Poetry, was published in December 2019. Previous critically acclaimed books of poetry, fiction and performance texts include Fixing the Broken Nightingale (Flying Island Books), The Kamikaze Mind (Brandl & Schlesinger) and Thursday's Fictions (Five Islands Press), shortlisted for the Kenneth Slessor Prize for Poetry.

Former Artistic Director of the Poets Union Inc., and director of the inaugural Australian Poetry Festival, Richard is the creator of #RichardReads, an online compendium of Global Poetry, Read Aloud, and an editor of the landmark anthology, Performing the Unnameable: An Anthology of Australian Performance Texts (Currency Press/RealTime).

Well known for his multi-award-winning career as a filmmaker and choreographer with The Physical TV Company and critically acclaimed as a performer in a range of media and contexts, Richard has a track record for innovative adaptations and interactions of poetry and other media, including collaborations with artists in dance, film, theatre, music and a range of digital platforms. The recipient of numerous awards, nominations, and grants, as well as multiple opportunities for presentations, screenings and broadcasts, he graduated with First Class Honours for his B.A. at Sydney University and won the Chancellor's Award for most outstanding PhD thesis at the University of Technology, Sydney.