Media
Once-sleeping languages waking up to poetry
20th November 2019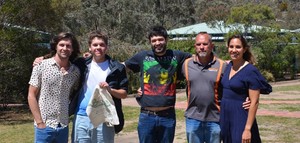 Ngunawal poet Nick Paton writes for Koori Mail following about Poetry in First Languages on Ngunawal Country in November 2019.

"The bells are sounding in a new era of custodial responsibility through a poetry program focused on Aboriginal languages, and their message of cultural obligation..."
Read more >

Koori Mail
Read: Teaching language to kids through poetry
15th July 2019

Kirli Saunders is on a mission to celebrate, share and preserve Aboriginal and Torres Strait Islander languages with Australians. Her tool of choice – poetry.
NSW Department of Communications and the Arts
Read: Poetry in language to reach community
11th July 2019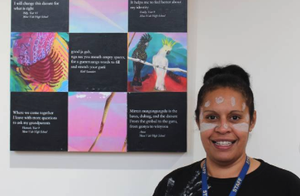 The NSW Government's Saving our Species (SoS) program, with Wingecarribee Shire Council and Red Room Poetry presented the poetic and environmental learning project for young First Nations students on Gundungurra Country earlier in this Year of Indigenous Languages.
Mirage News
Listen: Justicematters podcast – Balund-a 2017 (episode 4)
2nd July 2019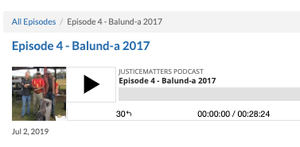 With NAIDOC week approaching we are revisiting Red Room Poetry's Unlocked poetry and music workshops at Balund-a. This time we feature recordings from the NAIDOC week workshops and community celebration in 2017.
Justicematters
Read: Poetry in Action
28th June 2019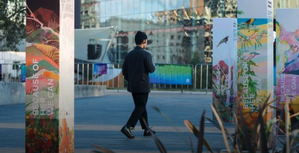 What do racing pigeons, truckies, botanists, inmates, maps and developers have in common?
Poetry, and more specifically, Red Room Poetry.
Fiona McIntosh's in-depth cover our work for Urban Village.
Urban Village
Listen: The Glasshouse – 29 May 2019
5th June 2019

Poet Kirli Saunders and writer Elena Savage join the show.
3RRR
Listen: NT writers' festival – In conversation
14th May 2019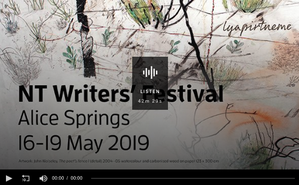 Kirli Saunders, Gunai woman who writes poetry and children's books, and is the founder of the Poetry in First Languages Project, shares her stories with Rebecca McLaren and Fiona Wright.
ABC Darwin
Watch: Poetry in First Languages workshop on Dharawal land
8th May 2019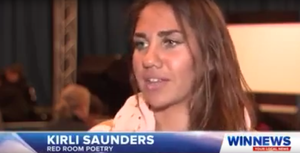 Red Room Poetry's Kirli Saunders led Poetry in First Languages on Dharawal land with First Nations poet Ethan Bell, musician Nicole Smede, artist Aunty Trish Levett and Language Custodian Jacob Morris. 40 First Nations students from local primary and high schools created poetry in language with thanks to Merrigong Theatre Co and Wollongong Art Gallery and all our generous supporters.
Watch the video from WIN News Illawarra.
WIN News Illawarra
David Astle Cryptic Crossword (SMH 1 May 2019)
1st May 2019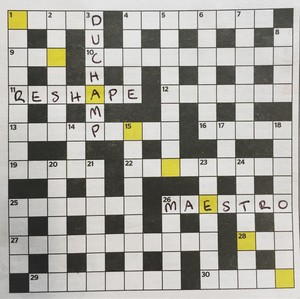 This is a David Astle puzzle, cmissioned by Red Room Poetry as part of the sydney Writers Festival. DA Will perform his work tonight at Art After Hours at the AGNSW (1 May 2019).
SMH
Follow us
Newsletters
None currently available.