"For these giants have seen it all, and they remember" - Ryan Prehn reflects on New Shoots
---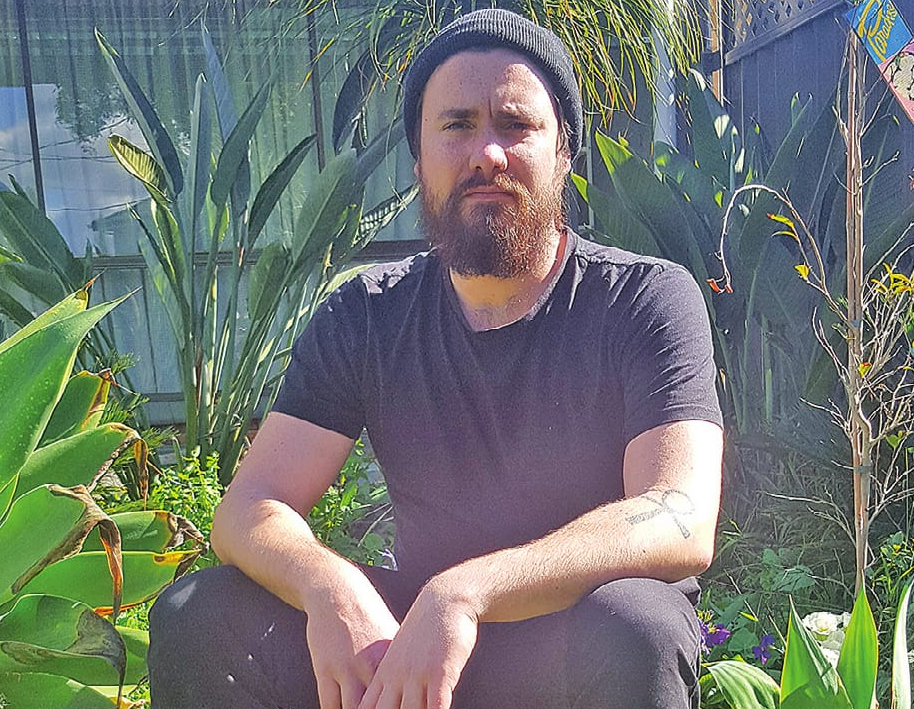 Photo by Koori Mail

one of the baluk, this old river red
rooted neath the speargrass
she fights, still
against tender regression
transient demise
~ from 'Remnants' by Ryan Prehn

Ryan Prehn features in New Shoots: A Garden of Poems in the Royal Botanic Gardens Victoria. The launch tour (booked out), follows poems 'planted' in the gardens, an installation of 'poetic pathways' which will remain indefinitely.

I am hesitant in my confessing that poetry about plants and place was, for me, several months back, something I both feared and reviled. There is no gloss to this honesty: I brutally and obnoxiously sneered at something I knew I had no talent for, lacked imagination in, and held with little regard, yet alone passion.
Oh, you fool, you.
Such an old imperial foible, I thought, this construct of manicured chaos, and those heartfelt observations of how pretty a petal can be… it all seemed so at odds with how I felt about words and what I wanted to say, what I had to say, and with what I think about anthropocentric land use practises and colonial legacy, what I think about that Australia.
Nevertheless, there was a pay cheque in it for me, so I thought 'fuck it', and started thinking about how I could undertake a project I felt I wasn't cut out for.
Here's as good a point as any to say how wrong I now feel in this thinking, and how poorly connected I felt to creating art when I realised my naivety.
I was an idiot. I was thinking like an idiot; when you are afraid of an unfamiliar form and respond with something other than fear, you are implicit in idiocy.
Our remnant vegetation, particularly native gums, exist in a realm of importance and beauty far beyond my ability to frame with words, nevertheless this is what I have attempted to do. For these giants have seen it all, and they remember, and they are important.
---
Related poem
---
For me, this poem represents – among other things – a deep connection to the past and present, but also a future with what is a different kind of Australia: an imagined decolonised unreality, but one that is, importantly, not unachievable. Interestingly, for myself at least, I had the most fun I have ever had from writing while I was writing this poem, and the satisfaction from being involved in this project is greater than any I have experienced before.
I must acknowledge and thank the Boon Wurrung people of the Kulin Nation, especially the elders, past, present and future, as the original custodians of the land on which I walked when at the Melbourne RBGV. I would also like to thank the staff at the RBGV – both Melbourne and Cranbourne sites – for their assistance and for having me to visit the gardens, most especially to Gunditjmara man Benjamin Church for the wonderful Aboriginal heritage walking tour and assistance with some Boon Wurrung plant names.

Ryan Prehn is a Red Room commissioned poet for New Shoots Victoria.
Ryan Prehn is a descendant of the Worimi people, and lives in Melbourne on Wurundjeri country. He is a writer, poet, essayist, and undergraduate student at the University of Melbourne. He was runner-up in Overland's 2015 Nakata Brophy Poetry Prize... read more »
Ryan was interviewed by the Koori Mail. Read the article here »