Judge's Report - Poetry Object 2016
---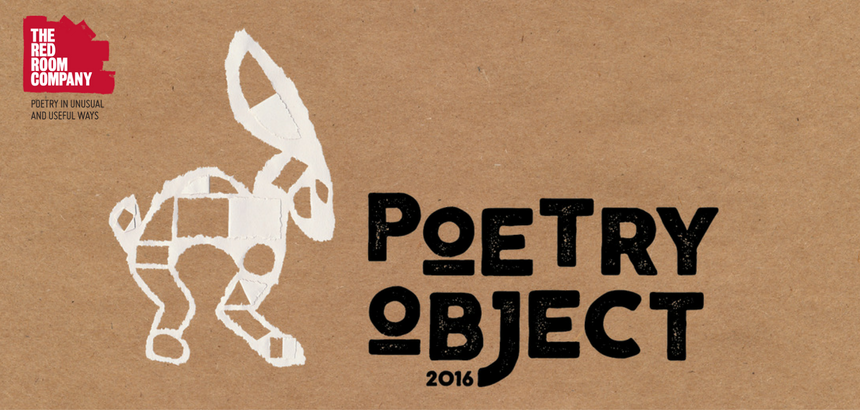 ---
I was looking for poems that surprised, that played with language in all kinds of ways, and played with the idea of object. I was more than delighted to find so many poems getting right into the workings of language, the idea of the page, the sound and feel of words, to really extend ideas of poems about object and poems as object. Well done, you all!
---
Related
• Poetry Object 2016
• View the 2016 Winners and Highly Commended Poems
• Visit the Poetry Object Exhibition
• View all 2016 Poetry Object Submissions
• Register your school for Poetry Object 2017
---
I had the whole world on these pages: funny world, weird world, sad world, moving world, memory world. This shows how much can be done with, sometimes, just a very few lines or, on the other hand, the great big cornucopia of language. With big or small poems, seemingly modest or wonderfully strange poems, you all made things happen on the page. One of the delights was coming across poems that offered up not just English but other languages or indications of other languages within. I was given all these poems without names, or schools. They simply were what they were, as poems. Of course, there are almost infinite ways of writing great poems and there were a lot of those to choose from. The ones I settled on, eventually (and it took me some time), really exemplified the ways a poet thinks about how form, in all sense, works in language. And form is one important aspect of the idea of the object. Also, a lot of the writers of these poems were able to make the familiar unfamiliar, new and strange, via a new sounding, a new turn to the poetry idea or shape it was working with.
I hope everyone who took part in this keeps on writing, keeps on thinking about poems as objects to keep turning and turning into wonderful new shapes, new ideas, new feelings. I congratulate everyone who worked on making this so successful, and so heartening. To think, there can be so many poets in the world! And, this year, I got to read so many of them.
---

Jill Jones was the 2016 Judge for Poetry Object.
Jill Jones has published eight full-length books of poetry, and a number of chapbooks. In 1993 she won the Mary Gilmore Award for her first book of poetry, The Mask ... read more »