Poetry Object
writhing Rainbow Serpent
emerald eucalypts, opal skies
It holds the stories of sorrow and hope
that Aunty told me
~ Lily from 'Friendship Holder' Year 8, Reddam House (NSW)
In 2021, we are excited to offer Poem Forest, a new free nature-inspired competition for students and communities, with every poem submitted helping to plant a tree.
From its conception in 2011 until 2020, Red Room Poetry Object was Australasia's largest free poetry-writing competition for young people and their teachers. It aimed to spark creativity by inviting poems about treasured, curious, everyday, extraordinary, interplanetary, or talismanic objects.
In 2020 we opened a new space for poets to shape the worlds around them. From the memory of galactic stones to sneakers that glow in the dark, the satellites of mobile phones and comets of things past – a first tooth, a red ballet shoe, fake vampire fangs, a stamp collection holding secret light – we look for poets and poems that voice the hidden histories of special objects that we keep close through the orbit of our lives.
Red Room Poetry partnered in Australia with Copyright Agency to launch a reimagined Poetry Object in 2020 and beyond. This same year, we also ran a standalone Poetry Object New Zealand competition.
Winning and Highly Commended Poets
Winners Announcement | Thursday 20 August, 2020
The winners were announced on Thursday 20 August during a live-stream YouTube event across Australia and New Zealand in partnership with Copyright Agency. Winners received prizes in the form of cash awards, book vouchers, book packs and poetry mentoring sessions with judges Eleanor Jackson and Tayi Tibble.
Explore Poetry Object Resources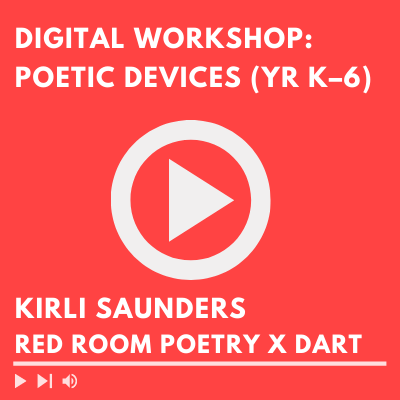 Join award-winning Gunai Author and Poet, Kirli Saunders for two inspiring digital workshops on poetic devices.
Students in Years K-6 will sharpen skills in creative writing by developing a range of poetic techniques including alliteration, imagery, metaphor, personification, onomatopoeia and simile. Delivered by Red Room Poetry via DART Connections, in partnership with NSW Department of Education.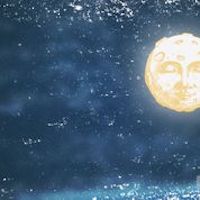 Delve into a free series of ClickView Animations and Learning Resources for Poetry Object.
We collaborated with ClickView to create a series of animated clips and free resources exploring alliteration, imagery, metaphor, onomatopoeia, personification and simile. Inspired by Poetry Object, these resources support Years 3-6 curriculum outcomes.

Poems to Share II is an EPAA award-winning classroom resource inspired by Poetry Object.
Bring poetry to life with 40 activity cards that support students' creative writing, reading, speaking and listening across curriculum stages. Includes a free digital resource. Created by Red Room Poetry in partnership with the Australian Association for the Teaching of English.