Poetry Object 2018 winners announced
---
A maze of tar splitting the page,
Like the imperfections of wrinkles under your eyes.
~ from 'Mapping Love' by Joe, Winning Poem (Secondary)
We're delighted to announce the prize-winning poems of Poetry Object 2018. Students and teachers from all over Australia and New Zealand generously shared 2,526 poems about their special objects across classrooms, cultures and languages.
Celebrated poet Bella Li has judged the competition and curated the list of first place and highly commended poems, while Regional Express (REX) Airlines supplied a prize category for poets writing from regional and rural locations.
Download the PDF of the winning and highly commended poems with Bella's notes
I'm so grateful to have been offered the opportunity to judge the competition, and to work with Red Room, which does such amazing things, particularly with schools! I can only imagine the enthusiasm for poetry you've inspired in younger generations (so important and valuable).
~ Bella Li, Judge, Poetry Object 2018
The winners were announced during a live-stream video event today, in partnership with Museum of Arts and Applied Sciences (MAAS). Winners receive prizes from a pool valued at over $10,000. First place poems come alive in an animated short film screened in Australian cinemas during the summer holidays.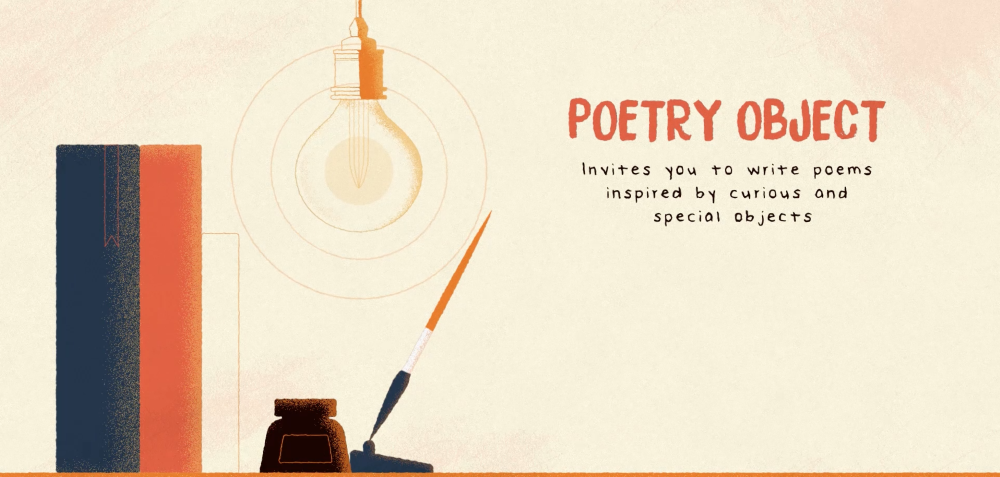 Winning primary poem: 'a picture of my brother' by Jana, Year 3, Wollongong West Public School, NSW
"I was happy and sad at the same time when I was writing the poem. I was very excited to hear I had won the prize. I haven't written much poetry but we are doing some in class now. My whole family were so happy that I had won."
Winning high school poem: 'Mapping Love' by Joe, Year 10, ASC St Peter's Campus, NSW
"What inspired the original idea for my poem was the recent passing away of my grandparents. They had been together for 65 years and passed away within a month of each other, they both grew up in the rural town of Morpeth. Earlier this year I had been looking at a map of the local area with my Grandpa and it was this map and the urbanisation of historic Morpeth that I had in mind when writing my poem, the opening line "Blue rivers flowing across the parchment", references the Hunter River which runs through the centre of Morpeth. I wanted my poem to start with the idea of the river, as my Grandpa used to tell me the story about how he and Nana's families lost everything in the 1955 flood... The Red Room Poetry competition gave me the chance to write my thoughts down and create something I am truly proud of and I can only hope that my grandparents would be as well. When I found out my poem had been selected as the winner for the poetry object competition I was really surprised. When creating something as a tribute to my grandparents, the last thing I expected was for it to be made into a short film and to receive the type of coverage it has, and I am humbled by the opportunity to share my work."
Winning teacher poem: 'Distilled by Light' by Joy Reid, Gippsland Grammar, VIC
"'Distilled by Light' is a poem that ached to be written. The image of the golden grapes kept returning to me, haunting me and I wrote and rewrote the lines struggling to capture what I saw and felt. It was not until I finally let the poem rest, returning to review it weeks later, that I realised the deep symbolism of what I had written. That these grapes were not simply five survivors of a drought but that they encapsulated the loss of my farm, the failure of relationships and the promise of new love in my autumn years."
Full list of winning and highly commended poems
Primary
First place: 'a picture of my brother' by Jana K, Year 3, Wollongong West Public School (NSW)
REX Prize: 'My Inheritance' by Shyam A, Year 4, St Mary's Primary School Grafton (NSW)
Highly commended:
'Amphibian' by Emily M, Year 3, Queenstown Primary School (NZ)
'A Twisted Count' by Grace L, Year 5, Abbotsleigh Junior School (NSW)
'My Lucky Amulet' by Betty Y, Year 6, Oatley West Public School (NSW)
'The Wave' by Charlie P, Year 5, Balmoral School (NZ)
Secondary
First place: 'Mapping Love' by Joe M, Year 10, ASC St Peter's Campus (NSW)
REX Prize: 'Mahogany Bones' by Maddie H, Year 9, Kinross Wolaroi School (NSW)
Highly commended:
'Breathing Object' by Camille N, Year 8, Reddam House Middle School (NSW)
'Pounamu Poem' by Charlotte R, Year 9, Rangiora High School (NZ)
'Sicilian Music Box' by Lucia G, Year 8, SCEGGS Darlinghurst (NSW)
'The Memories in a Jewellery Box' by Isabel H, Year 7, Kilbreda College (VIC)
Teacher
First place: 'Distilled by Light' by Joy Reid, Gippsland Grammar (VIC)
REX Prize: 'The Locket' by Emma Ingram, St Mary's Primary School Grafton (NSW)
Highly commended:
'Newer Voices' by Tom Kristof, Willmott Park Primary School (VIC)
'Our footy coats' by John Cole, Burgmann Anglican School (ACT)
Installation
First place: 'Night Sky' by Year 6, MLC Burwood (NSW)
Staff picks
'One Tear Drop' by Dharika S, Year 7, Penrith High School (NSW)
'Time Stands Still' by Emma P, Year 7, Alice Springs School of the Air (NT)
'Puppy Teeth' by Tatiana A, Year 9, Rangiora High School (NZ)
'Dee Dee' by Helen E, Teacher, Fitzgerald State School (QLD)
'Golden Times' by Leah H, Year 8, Brighton Secondary School (SA)
'The Longings of a Timeworn Guitar' by Gabrielle P, Year 9, Riverside High School (TAS)
'untitled' by Lucinda L, Year 6, Sacré Cœur (VIC)
'Folded Swan' by Susan C, Teacher, School of Isolated and Distance Education (WA)