Guy Fredericks
About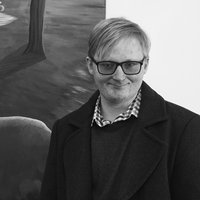 Guy Fredericks' artworks possess a magic. Not a fluffy magic. Rather a weighty spark. His works hold the energy of quiet contemplation, as though having captured a moment of deep thought.

Guy is a passionate horticulturist and his love for plants translates into his art practice. He pays meticulous attention when rendering plant-life, indeed he applies this same focus to whatever subject matter he addresses. Whilst Guy has an interest in botanical art, his works are not botanical in nature. His style is representational but not precise. Guy is able to translate the world imbued through his own lens, intense and awkwardly beautiful.

Whether working two dimensionally with pastel or three dimensionally in sculpture Guy captures the plant life, people and animals he encounters with a depth, thought and beauty that is enchanting to encounter.