Kawaii
By
Elizabeth Allen
---
1.

Hello Kitty winks up at me from the handkerchief I bought at Narita airport. It is covered in strawberries, teddy bears, hearts.

It reminds me of a Strawberry Shortcake doll I had as a child, which exhaled fake strawberry-scented breath into your face in a little puff when you squeezed her tummy.

Thai police officers who have committed minor transgressions such as showing up late or parking in the wrong place are forced to wear pink Hello Kitty armbands for several days as penance.¹

I imagine their cheeks pink with soft embarrassment.

An early experiment using armbands was not encouraging. Mr. Pongpat first tried using plaid ones. But instead of feeling shame … the officers took them home as souvenirs.²

I wonder if they are using them as hankies.
2.

A gruesome killing, known as the Hello Kitty murder, took place in Hong Kong. Three men tortured a young nightclub hostess for a month before she finally died. The police found her skull sewn into the head of a large Hello Kitty doll.

She had failed to repay a $2500 debt.

When Fan died in April, they put her in a bathtub and cut her up with a saw. Fearing a stench, they boiled her body parts and threw them out along with the household rubbish.³

I wonder at what point she left her body behind; when she exhaled her last hot pink breath.

As they boiled down her head, the court was told of how they cooked noodles for themselves over the adjoining hob — at times stirring the head and the noodles with the same chopsticks.⁴

According to psychiatric reports the trio felt no guilt or shame at all.

"It's difficult to mention a perversion worse than that," Nguyen said. "In my mind, the three of you treated the corpse with such callousness and lack of feeling that when she was alive, you [probably] did not treat her like a human being, but like an object."⁵

It is only on looking at my handkerchief closer that I realise Hello Kitty has no mouth.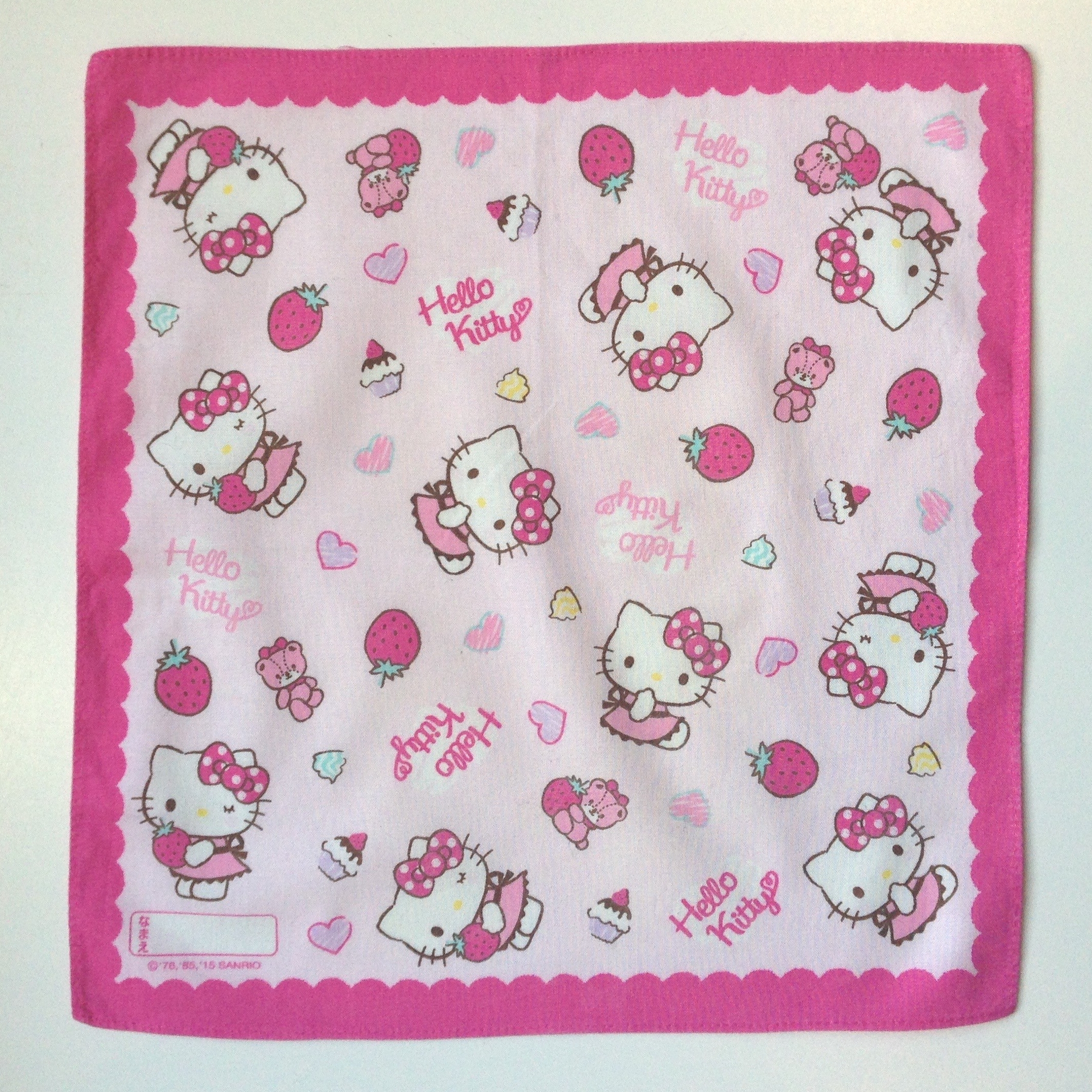 ---
[4] "Life for 'Hello Kitty' Killers."
[5] "Life for 'Hello Kitty' Killers."
---