Thread
By
Elizabeth Allen
---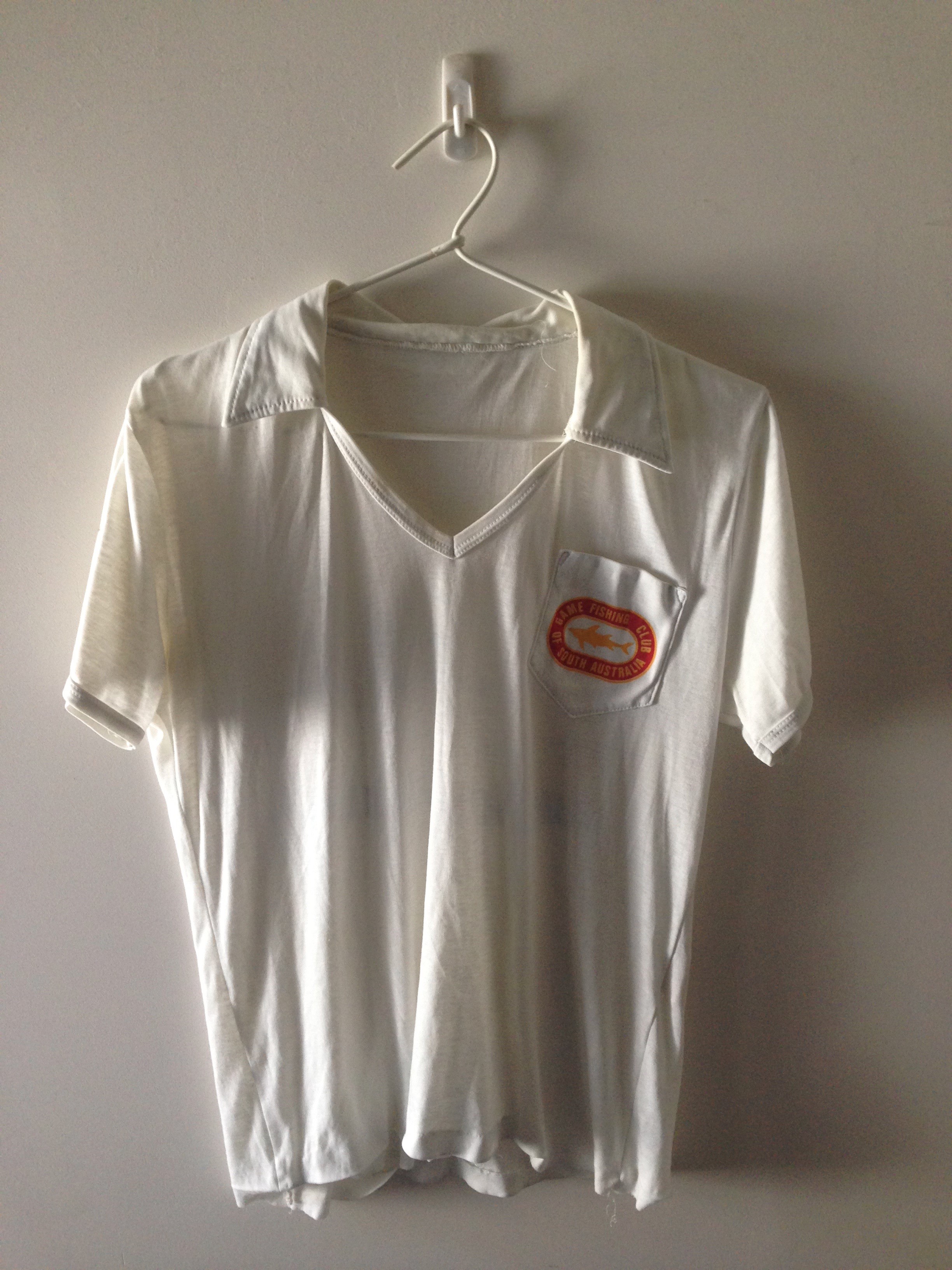 for Johnno
White fabric, worn and soft.
On the left breast the red and orange logo
of the Game Fishing Club of South Australia
of which you were president for a time.
On the back a blue ink drawing of your
old boat, Broadbill, named after the one
type of fish you could never catch.
Your twin passions have always been
fishing and selling vacuum cleaners.
I remember listening to Edward de Bono
tapes in your car; discussing the need
to put movement and colour
in the window, how to make a sale,
customer traffic flow, positioning,
the amount of signage and the words
needed to get the message across.
You gave me Paco Underhill's
Why We Buy: The Science of Shopping
which I still haven't read.
We were spoilt kids: regular
dental check ups, luxury hotels,
swimming with dolphins in Hawaii,
clothed in OshKosh B'Gosh and Esprit,
always clean and well fed.
There wasn't much to complain about.
There were moments that felt like falling:
an eavesdropped conversation
between you and my mother,
hints of my grandmother's
tight-lipped anger and creative energy
channelled into cooking,
but basically it was a calm sea.
It wasn't till I got a bit older that the boat
moved into rougher open water.
The excitement of sleeping
below deck with my sister,
learning how to bait the hook,
add bread to the burley bucket.
The hypnotism of watching a line
pulled behind the boat for hours,
the lure skipping along the water –
thinking it must feel good to drag along
the surface like that and not go
too deeply into things.
The soundtrack to those long Christmas
holidays was the TV cricket commentary.
Sitting on the couch eating sandwiches
and Monte Carlo biscuits while you
explained to me where Allan Border
and Dean Jones were going right or wrong.
Sometimes I would go below
the house to your trophy room
to touch the shark jaws
gaping rows of razor teeth,
the fluorescent squid lures
with sparkling skirts of rubber strips
that brushed against my palm.
I suspect even after you
are gone you will be here.
The mind takes a while to catch up
or maybe never really does.
Similar to the way when you
return to land your body still
holds the day's waves.
When I wear the shirt I think
of the Broadbill:
the one that got away,
that still eludes you after ninety-eight years –
that gets away from all of us.
At least yours has a name.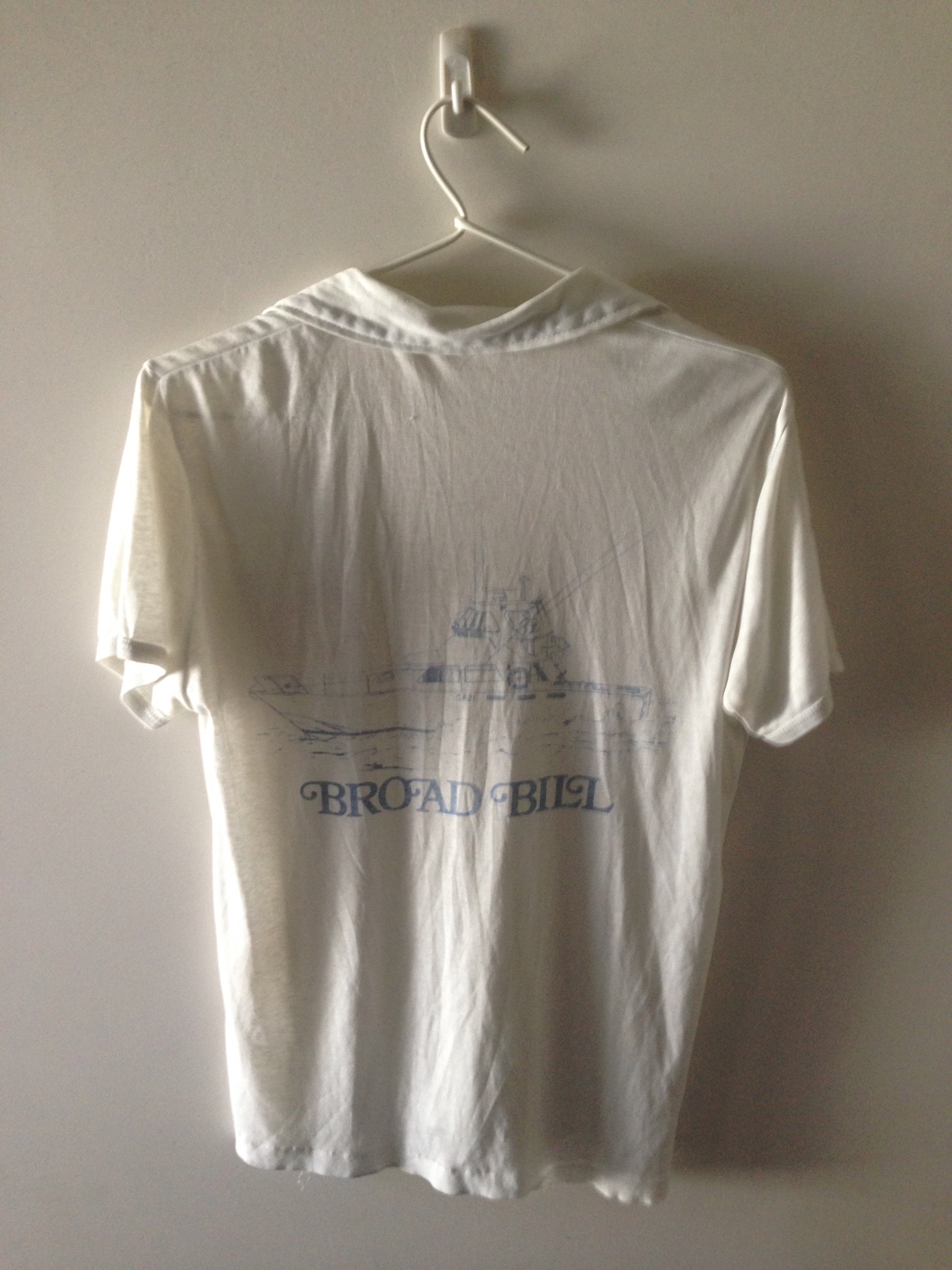 ---