In This Together | National Reconciliation Week 2020
---
Gulunggaya Ngining Bilbi Nadjang Daoure Indegee Dhari Dhawura
Indegee Gulunggaya Bayang Dhanu Indegee
Gawar Mangga

My feet are covered in dirt from Mother Earth as I stand still on her Country.
I use my body as conduit as she begins to fill me—
with a heartfelt message

~ 'Conduit' by Nick Paton
This National Reconciliation Week, we celebrate the First Nations people who are our conduits to this land by sharing their poems. Acknowledging this year's theme #InThisTogether, we pay our respects to the voices that bring us to places of deeper, truer reconciliation.
Guwayu — For All Times
Red Room Poetry is proud to commission Australian First Nations poets to create poems across the breadth of our projects, from Poetry in First Languages and New Shoots to Extinction Elegies and beyond, which we've collected in an exciting new anthology, Guwayu — For All Times.

Launching in July, Guwayu — For All Times, published by award-winning Magabala Books, features 61 poems from 36 First Nations poets, commissioned by Red Room Poetry. Edited by Dr Jeanine Leane, it includes works by Ali Cobby Eckermann, Bruce Pascoe, Ellen Van Neerven, Lorna Munro, Paul Collis, Lionel Fogarty and many more.

Pre-order your copy >
In Your Hands
The outbreak of COVID-19 has meant the cancellation of live poetry events and writing festivals Australia wide, resulting in many poets and their publishers losing income and key opportunities to showcase new work, not to mention build readerships and celebrate the words beyond print.

To offer a little relief in response to this, Red Room Poetry and Oranges & Sardines Foundation have collaborated to create In Your Hands – a free digital collection featuring 80 poems by poets like Natalie Harkin, Charmaine Papertalk Green and June Perkins, whose recent, current or forthcoming release has been directly affected by the closure of live events. All poets are paid for their contribution to In Your Hands and the collection encourages audiences to buy copies of the books. Access your copy now, and support 6 First Nations writers.

Discover In Your Hands >
Ngarayamūrah – Listening to Country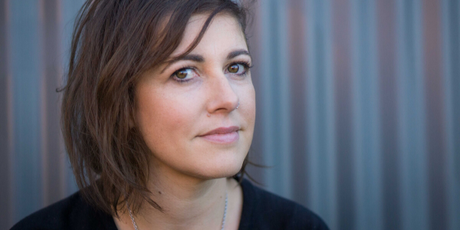 To celebrate Reconciliation Week, we are excited to launch Ngarayamūrah – Listening to Country, a meditation created by Nicole Smede for PWC Australia in collaboration with Red Room Poetry. Derived from Nicole's Poetry in First Languages commission poem, 'Wuri Rising' and featuring her song, 'Gugara Kuragia', this re-grounding meditation is designed to deepen the infinite connection to minga – Mother Earth – and the life force that flows through all living things. Through listening to Country you're encouraged to find your affinity with being present in nature.

PwC's industry-leading psychologist Kate Connors engaged Red Room Poetry to co-design with Nicole three bespoke, culturally informed mindfulness meditation assets, which reflects First Nations culture and the strong connection to country, for use in PwC's BeWell Program. PwC will be launching these guided meditations to its 8,000 people as part of its BeWell Program's Culture and Connection focus, and to promote the beauty and spirituality of Aboriginal cultures.

The soundscapes for Ngarayamūrah – Listening to Country were recorded along the Shoalhaven River and Bomaderry Creek and this project was guided by Gumea Dharawal Custodian, Jacob-Chant-Morris.

Listen here >
Reflections on Reconciliation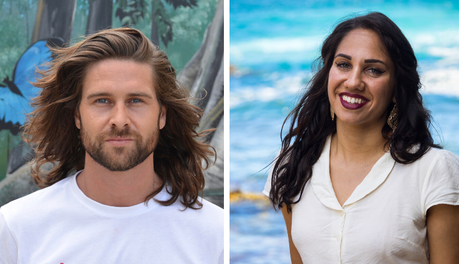 To celebrate #InThisTogether, Red Room Poetry has partnered with Reconciliation NSW to have Gunai author and poet, Kirli Saunders and Wormi poet and musician, Nicole Smede provide reflections on Reconciliation 2020 and deliver poetry readings via our socials.
Watch First Nations poetry readings >
Celebrating resilience
Red Room Poetry is excited to collaborate with PwC Australia, Wesfarmers and ANZ to celebrate the resilience of First Nations peoples on the twentieth anniversary of the Corroboree 2000 Bridge Walk. Ngunawal Poet, Nick Paton joined Uncle Archie Roach, Isiah Dawe and Mundanara Bales in this digital, national event. Participants responded to Nick's Poem, 'Conduit', creating a collaborative poem and sharing PwC's, ANZ's and Westfarmers' collective vision for Reconciliation.
Poems we love
We invite you to join in the spirit of reconciliation by sharing these poems with the hashtag #NRW2020.
Follow @redroompoetry and @NSWRC on socials!