Join the Friends Commissioning Circle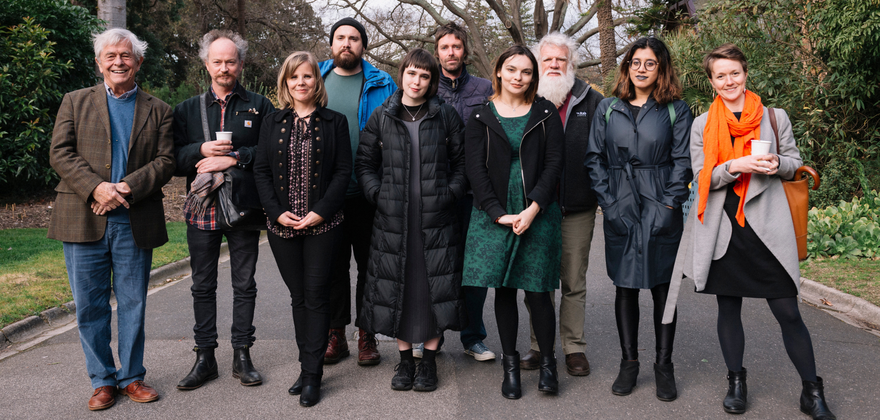 Fire hung on a nail makes a lamp,
two moons make a friend.

~ Eileen Chong, commissioned poet
When you join Red Room Poetry's Friends Commissioning Circle, you are directly supporting the creation of groundbreaking new poetry and the future of Australian literature. In 2021, poets will be commissioned for:
Fair Trade – award-winning Australian and international First Nations poets weaving collaborative poems about culture across skies and seas
Middle of the Air – where poets will write lyrics and collaborate with musicians to create new compositions
30 poets x 30 days – thematic commissions spanning environment, mental health, science, sport, public spaces, marginalised, older and emerging voices for broadcast during POETRY MONTH
By joining the Friends Commissioning Circle, you'll be:
Supporting the creation of new works by 30 poets
Acknowledged in annual program and website
The Friends Commissioning Circle is for people who want to give a substantial annual donation that is tax-deductible. More information can be found in our Terms and Conditions and Q&As.
Red Room Poetry is committed to protecting the privacy of personal information for the Friends Commissioning Circle and all stakeholders, as detailed in our Privacy Policy.