Poetic Learning
We are this generation
We make this
We break this
Our world is our sculpture
~ Lachlan, Dapto High School
Red Room Poetic Learning inspires students and teachers to create, perform and publish poetry in meaningful ways. We enliven experiences with poetry by bringing contemporary poets into classrooms to run intensive curriculum-advised writing workshops that awaken imaginations and support creative opportunities.
Workshops for students
Enliven your poetry unit with a poet-in-residence program or workshop. Professional poets unlock imaginations, guide creative writing activities, demystify the poetic process and provide constructive feedback.
Due to the uncertainty of COVID-2019 and in the best interest of students and our poets, Poetic Learning bookings are currently closed until further notice.
Take inspiration from our current projects and design your own workshop experience.
Poetic Resources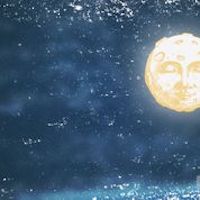 We collaborated with ClickView to create a series of animated clips and free resources exploring alliteration, imagery, metaphor, onomatopoeia, personification and simile. Inspired by Poetry Object, these resources support Years 3-6 curriculum outcomes.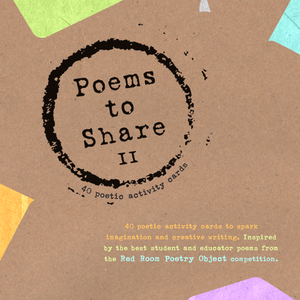 Poems to Share II supports educators to deepen poetic engagement, language exploration and imaginative thinking, and aligns to curriculum outcomes. This poetic boxed set includes 40 poetic activity cards and learning sequences to spark creativity. Created in partnership with the Australian Association for the Teaching of English. Free digital resource included with purchase.
Professional Development for educators
"Too often students encounter poetry in faded anthologies or as analytical tasks. What a privilege it is to hear poetry in the air, from a real, live poet's mouth. "

Alex Lawson, Teacher, St Mary's Anglican Girls' School

"As a poet working with Red Room Poetry, I have been privileged to see the impact of their poetry education program on young people. Red Room helps poets and students connect, explore and engage with poetry on a level unlike anything else I've seen. As a writer, it's inspiring to witness it!"

Candy Royalle, Red Room Poet

"The program is enormously flexible and can easily be adapted to suit the needs of the school… It provides opportunities for differentiation and accommodates a range of learning styles."

Maura Manning, Head of Teaching and Learning, Pymble Ladies' College

"Red Room Poetry brings poetry to where students are and to where their interests lie, and then transports them beyond."

Eva Gold, Executive Director, ETA NSW

"Students were challenged to explore their ability to craft extended metaphors and vivid imagery that would powerfully speak to their audience. They expressed their genuine enjoyment of the activities and inspiration to develop more of their own poetry compositions. The workshop not only fostered the students' creative writing, but also their understanding of meaningful experiences in their own lives and empathy towards others as well. We will definitely be booking Red Room Poetry in future."

Peter Ramm, Teacher, Cedars Christian College

"I have loved this experience, of looking around, writing poems, going to beautiful, magical places. "

Grace, Student, Shoalhaven High School

"Thank you for providing us with a genuine reading audience, an opportunity to be published, and for the fabulous 'getting started' ideas. "

Christine Herzog-Lewis, Learning Support, Star of The Sea College

"It made me appreciate what a powerful tool poetry was... there was so much opening up, respect, and sharing, from the most unlikely group of poets!"

Sarah Johnston, Mt Carmel High School